Kellyville Bushrangers Junior Rugby League
Come Try! Mini Rugby League Sessions 2019
Boys and girls turning 5, 6 & 7 years old in 2019
Each participant will receive a FREE training kit that includes;
Shirt, shorts, socks and ball*
*Limited to first 20 participants in each age group
The Kellyville Bushrangers are excited to be offering new players to Mini Rugby League the opportunity to undertake Three (3) FREE introduction to rugby league training sessions
Each session will offer children a variety of games and challenges that encourage team sport participation.  On completion of the training sessions each participant will be eligible to register and play Mini League for the mighty Bushrangers in 2019.
1st Session
Thursday 7th Feb 2019
5:30pm – 6:15pm
2nd Session
Thursday 14th Feb 2019
5:30pm – 6:15pm
3rd Session
Thursday 21st Feb 2019
5:30pm – 6:15pm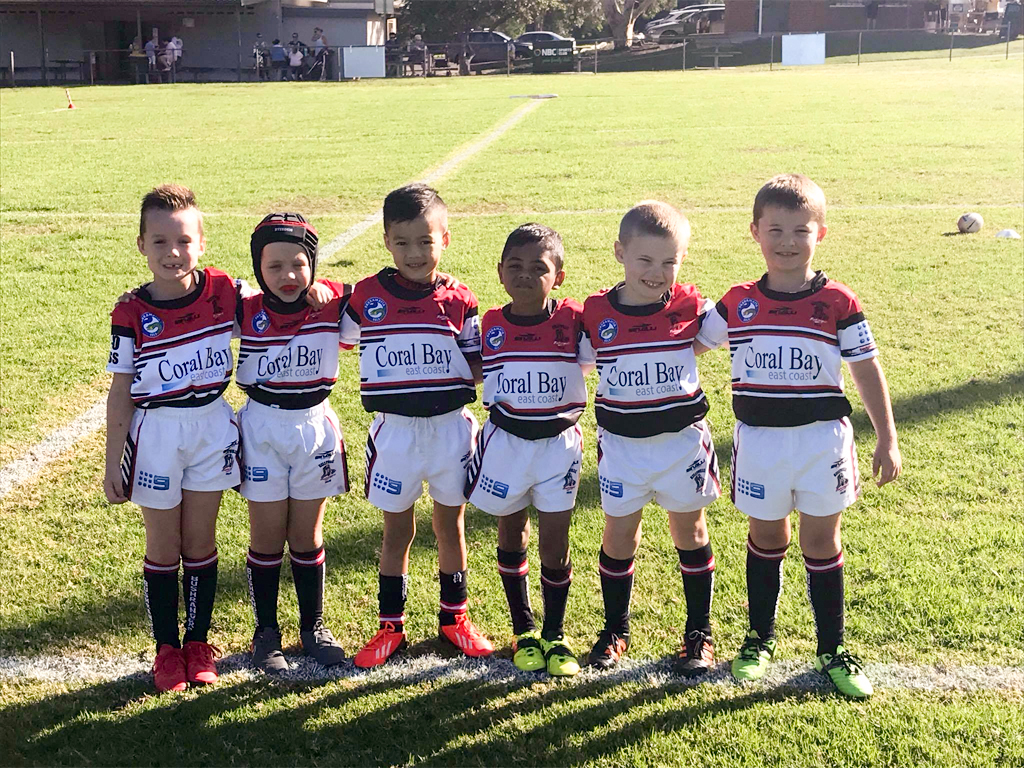 What are Mini League Sessions
Offering a variety of individual/team orientated games and skill biased activities the Mini League Sessions are focused on creating a fun, safe and inclusive environment not just for participants but families and friends as well.
Each Mini League session is controlled and supervised by qualified trainers and coaches.  From basic passing and catching a football to evading techniques each child is monitored closely and encouraged to progress through training at a level they are comfortable with.
Please remember – the emphasis of Mini League is FUN, FUN, FUN!!!!
Where – Memorial Ave, Kellyville NSW 2155
When – 5:30pm to 6:15pm Thursday 7th February 2019 for three weeks.
What to wear – Joggers/runners, Comfortable shorts and shirt
What to bring – Water bottle with child's name on it
Cost – Free to first 20 participants in each age group (To maintain a fun and safe environment we cannot exceed 20 participants in each age group during these session)
So what are you waiting for, Register now!
Fill in this form to enrol in one of our mini league sessions or to enquire about playing Mini League at the Bushrangers.
OR
Contact us via email: mini@thebushrangers.com.au